Construction of Photovoltaic Plants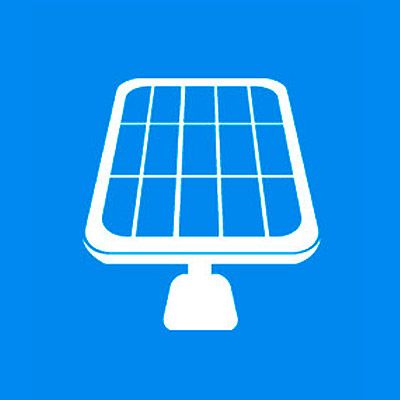 Since 2007 Hispasol Renovables has been developing its EXCLUSIVE activity in the field of Generation Technologies from renewable resources, especially those related to the Sun.
In 2010, due to the crisis and the legislation condemning the Photovoltaic sector in Spain, we started an adventure, hand in hand with HILTI, that has produced results, we have developed projects in Romania, Italy, Greece, France, Czech Republic, Jordan and United Kingdom.
Up to now, more than 300 MW have been installed throughout Europe and Middle East.
This success is not by chance, it is the fruit of the effort, professionalism, commitment and guarantee that we offer our customers.
We execute all phases of the project, whether they were on a roof or on ground:
Foundations.
Structure assembly.
Panels mounting.
Electrical installations, wiring and piping parts.
Scoring and associated civil works.
Preventive and corrective maintenance.
Implementation of monitoring systems.
Quality control.
Since 2015, our colleagues from Italy, with headquarters also in Romania and Brazil, are responsible for the construction of photovoltaic parks on an international level: HISPASOL ITALIA SOLUTION SRL who continue to perform a great job at the international level:
We do not put any limits, we are open to any Project.
Let´s talk
REFERENCES
Below you can find some references of executed projects:

PHOTOVOLTAIC INSTALLATIONS in SPAIN:
MANZANILLA I & II. Huelva. 1.89-1.80 MW, IDESA
SANTA AMALIA. Badajoz. 2,00 MW. PRODIEL
LA MAGASCONA. Trujillo. 30,00 MW. ELECNOR
MONTIEL. Ciudad Real. 2,00 MW. ATERSA
CASATEJADA. Cáceres. 10.00 MW. FOTOSOLAR
JEREZ DE LA FRONTERA. Cádiz. 350 kW sobre cubierta. ENERSUR
PHOTOVOLTAIC INSTALLATIONS in GREECE:
DERV I-II-III&IV. 2,9-1,46-2,88-0,18 MW, SINT3XIS
DORIANI. 1 MW sobre cubierta. SINT3XIS.
PHOTOVOLTAIC INSTALLATIONS in JORDAN:
ARZAQ. 3+2,18 MW, ENNERA y ATERSA
SOLAR FARMS FOR GRUPOTEC UK:
CHAWTON. Reino Unido. 3,13MW
APSE. Reino Unido. 2,5MW
ERMINE. Reino Unido.32,449 MW
LENHAM. Reino Unido. 6,641 MW
HILL END. Reino Unido. 2,310 MW
OTTRINGHAM. Reino Unido. 6,072 MW
WATERLOO. Reino Unido. 28 MW
EAKRING. Reino Unido. 12 MW
SOLAR FARMS FOR HUNTEC TECHNOLOGIES:
ABBOTS. Reino Unido. 24,67 MW.
MINGAY. Reino Unido. 19,47MW
SOLAR CENTURY HOLDING LTD:
REACHES. Reino Unido. 6,20MW
MEADOW. Reino Unido. 6,1MW
SOLAR FARMS FOR BESTER GENERACIÓN:
SPRIGGS FARM. Reino Unido. 12 MW
ST. STEPHEN. Reino Unido. 13 MW.
ROSE COTTAGE: Reino Unido 27,7 MW
SOLARIS. Rumanía. 30 MW
SAN FLORO & BOZZA. Italia. 14-14MW
---
PHOTOS:
More Solutions
Construction of Photovoltaic Plants